S.A.S.C.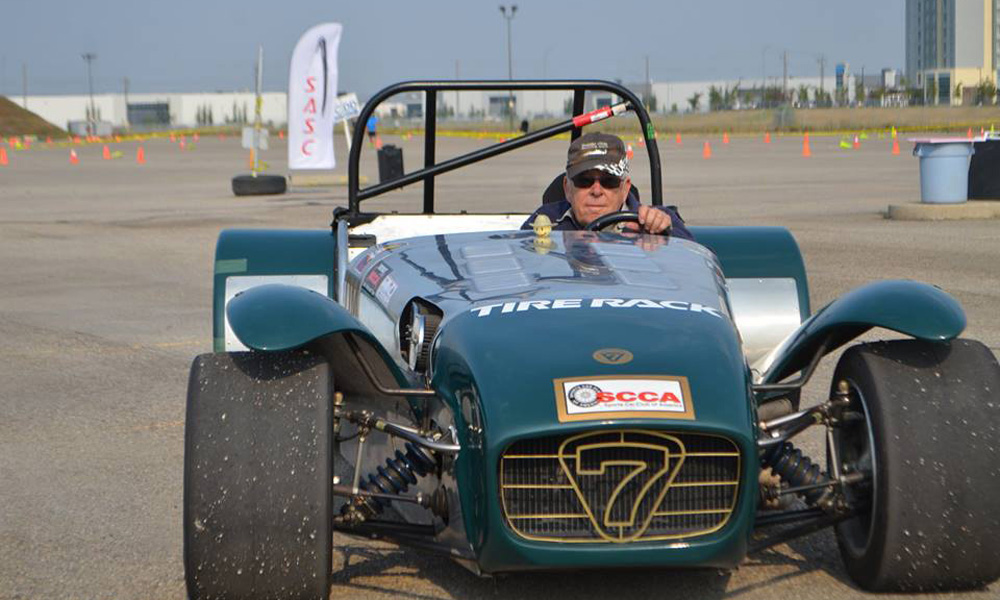 Introduced last year, the Fat Kat Challenge, an elimination challenge that rewards consistent auto-xing, has provided some additional excitement to the clubs regular season of solo events. This year, forty-eight participants entered the challenge in hopes of advancing to the final, and bringing home a cash prize courtesy of Overtime Rentals.
The weekend started with 12 all-out qualifying runs by each competitor. From those qualifying runs, three groups and challenge brackets were formed.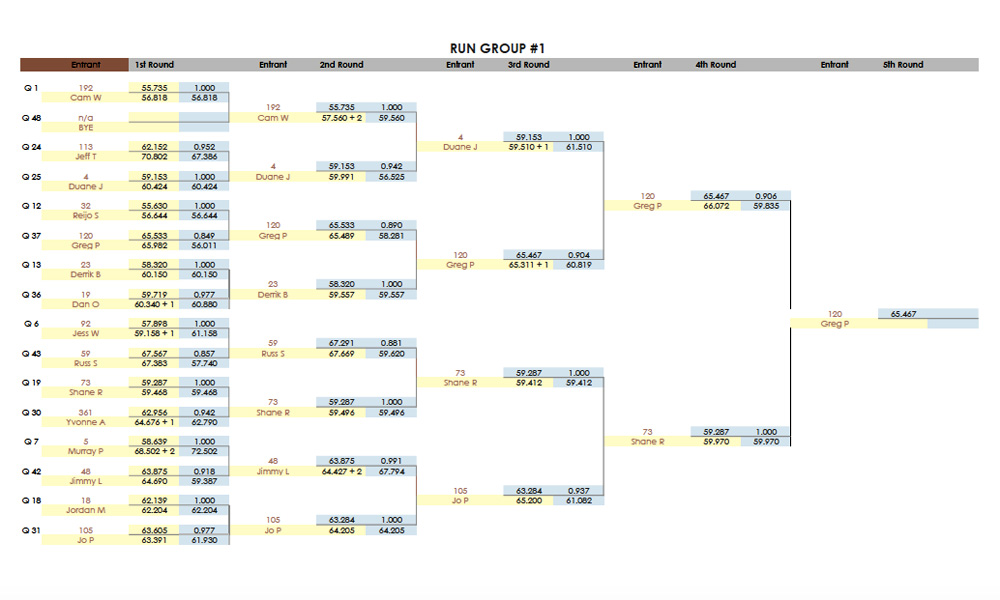 Two time Canadian national champion, Cam Withell, qualified in the top spot for heat 1, with the weekends top PAX time in his A-Street Corvette Z06. That achievement allowed him a bye through to the second round, where he was eliminated in dramatic fashion by Duane Jacka in his BMW Z4. Duane put on a great show, but later fell to rookie driver Greg Piasta, who was quickly familiarizing himself with the sport of auto-x. Young Greg, driving a loaner Ford Focus, beat all four drivers he faced, and was the first to advance into the final.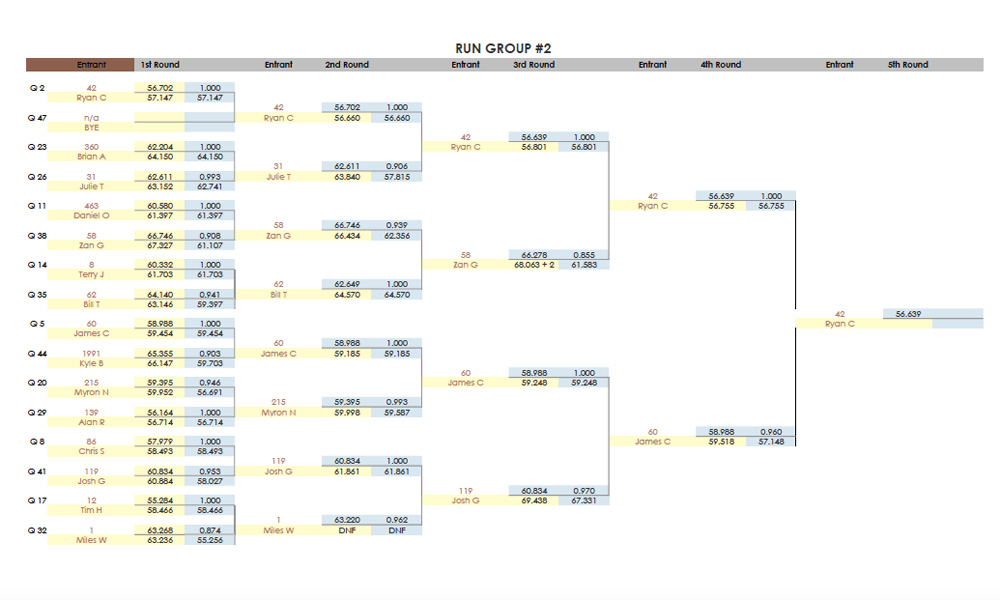 Veteran Ryan Clark qualified atop the second heat in a German B-Street car that was sometimes a Porsche, and at other times a BMW. He drove flawlessly to eliminate all challengers. All of Ryan's runs were within 15 hundredths of a second of each other! In the final battle of the group, James Callaghan and his Subaru WRX provided Ryan with his biggest challenge, but were unable to come out on top.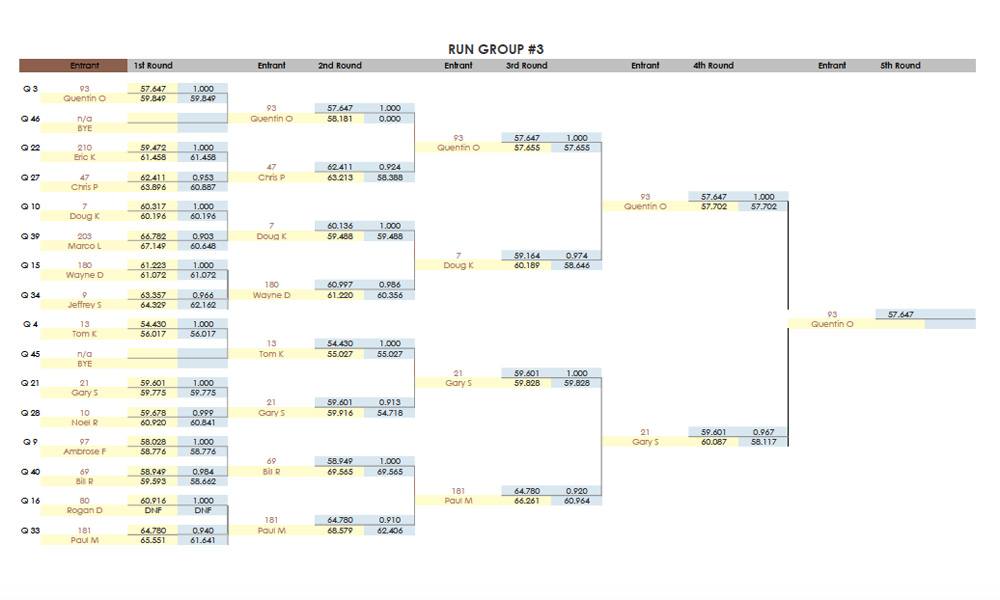 Driving whatever German B-Street car that Ryan Clark wasn't, Quentin Osborne finished 3rd in PAX during qualifying runs, to lead the final heat. Like Ryan, Quentin held his spot and advanced through the group into the final.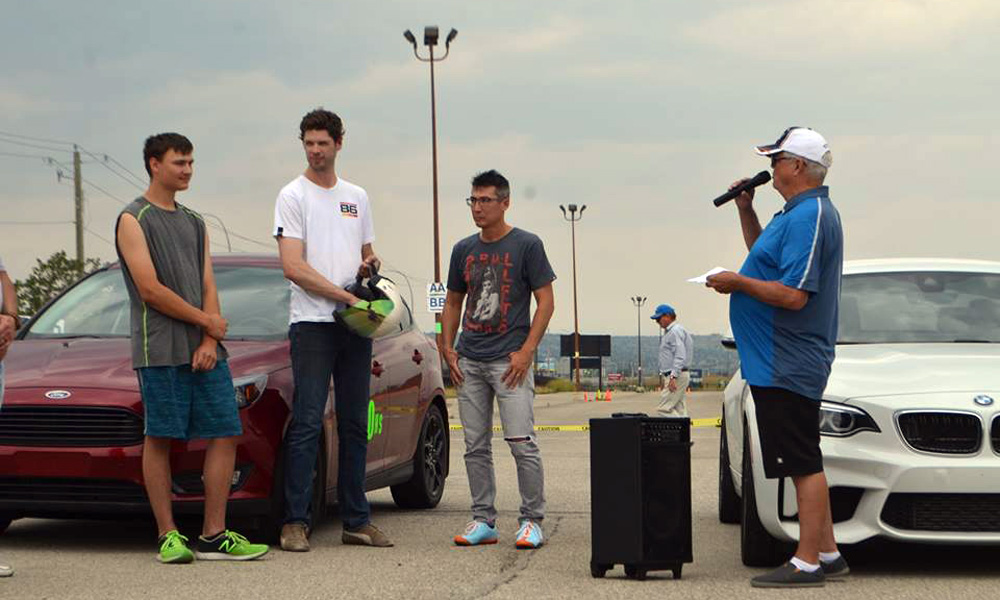 In that final, the efforts of the two veteran drivers fell apart. Ryan picked up a cone, and Quentin had a moment on course that cost him nearly a second. That gave the victory, and majority of the purse to new comer Greg Piasta! Greg took home $600 courtesy of Overtime Rentals who so graciously sponsored the event.
Congratulations Greg! We hope that you'll be back next year to defend your win. Special thanks goes to Overtime Rentals for their support, as well as club members and executive who volunteered their time to put things in place to make this a great weekend for all.